We have been running patient registry projects for our customers for more than 15 years. In addition to this product, we have also been providing communication and IT services to the healthcare sector and many other sectors for over 20 years. We have been able use this wide portfolio to establish our patient registries in the scientific community and to link them with other solutions.
asoluto digital gmbh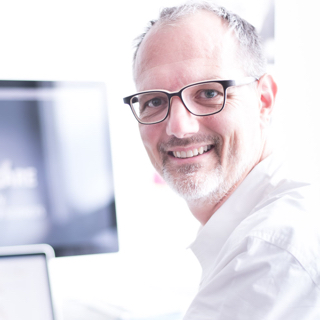 Martin Verdino
Managing Partner
Landstraßer Gürtel 3, 1030 Vienna, Austria
+43 1 533 36 53
martin.verdino(at)asoluto.com
www.asoluto.com


asoluto is one of Austria's leading agencies in the field of communications and digital solutions. The focus of our team of 25 specialists comprises user experience, content marketing, media relationship management, evidence based design, and campaigns and projects in traditional and social media.
Partner
Our patient registries have been developed in close cooperation with scientific partners and are operated and refined together with these partners.
ONCOTYROL - Center for Personalized Cancer Medicine
Austrian Society for Hematology & Oncology (OeGHO)
Central European Leukemia Study Group (CELSG)
Medical University of Innsbruck
Medical University of Vienna
UMIT University of Health Sciences, Medical Informatics and Technology
Sponsors
Projects are supported by different sponsors. Sponsoring activities cover both the development and setting up of a registry as well as running and enhancing the registry.
Amgen
AOP Orphan
Bristol-Myers Squibb
Celgene
Cephalon
Janssen
Mundipharma
Novartis
The Binding Site
Supported by the Austrian Federal Ministry for Transport, Innovation and Technology (BMVIT), the Austrian Federal Ministry of Economy, Family and Youth (BMWFJ) and the federal provinces of Tyrol and Salzburg as part of COMET – Competence Centers for Excellent Technologies. The COMET program is managed by the Austrian Research Promotion Agency (FFG).